Cloaking for bing is a black hat SEO technique that is used to deceive search engines and deliver different content to search engine crawlers than what is displayed to users. This practice is strictly prohibited by search engines like Bing, and it can result in severe penalties, including a ban from the search engine's index.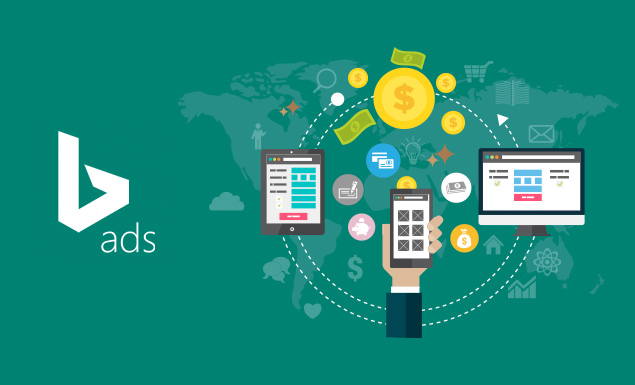 Cloaking is used by some unscrupulous advertisers to show search engines one version of a web page while showing users another version. This technique is often used to boost the page's visibility on search engine result pages (SERPs) by using keywords and phrases that are not relevant to the actual content of the page. In this way, cloaking can be used to trick search engines into ranking a page higher than it deserves.
Cloaking is a serious issue for Bing Ads advertisers because it goes against the search engine's policies and guidelines. In order to ensure that Bing Ads remains a trustworthy and reliable platform for advertisers, Bing has strict guidelines that advertisers must follow. Advertisers who violate these guidelines risk having their accounts suspended or terminated.
Bing uses a combination of manual and automated processes to detect and penalize cloaking. The search engine's algorithms are designed to detect cloaking by analyzing the content of a web page and comparing it to what is being shown to users. Bing also has a team of trained professionals who manually review web pages to detect cloaking and other violations of the search engine's guidelines.
If Bing detects cloaking for bing on a website or in an ad, the search engine will take immediate action to penalize the advertiser. This can result in a lower ranking for the website on the SERP or even a complete ban from the search engine's index. In addition to these penalties, advertisers may also face legal action if their cloaking practices violate laws or regulations.
To avoid the risks associated with cloaking, Bing Ads advertisers should ensure that their web pages and ads are transparent and honest. Advertisers should ensure that the content of their web pages and ads is relevant to the keywords and phrases they are targeting, and they should avoid using misleading or deceptive language.
Bing Ads advertisers should also ensure that their websites are designed to be accessible to search engines. This means avoiding techniques like using Flash or Javascript that can make it difficult for search engine crawlers to index a website. Advertisers should also ensure that their websites are designed to load quickly, as slow loading times can negatively impact a website's ranking on the SERP.
Another way to avoid the risks associated with cloaking is to work with a reputable digital marketing agency that specializes in Bing Ads. These agencies have experience in creating effective Bing Ads campaigns that comply with the search engine's policies and guidelines. They can help advertisers to create relevant and engaging ads that are designed to reach their target audience without resorting to black hat SEO techniques like cloaking.
In addition to working with a digital marketing agency, Bing Ads advertisers should also take advantage of the resources and support offered by Bing. The search engine provides a wide range of tools and resources for advertisers, including guidelines, best practices, and support from its ad review team. By taking advantage of these resources, advertisers can ensure that their ads comply with Bing's policies and guidelines, and they can avoid the risks associated with cloaking.
In conclusion, cloaking is a black hat SEO technique that is strictly prohibited by search engines like Bing. Advertisers who use cloaking risk having their accounts suspended or terminated, and they may also face legal action if their cloaking practices violate laws or regulations. To avoid the risks associated with cloaking, Bing Ads advertisers should ensure that their web pages and ads are transparent and honest, they should work with a reputable digital marketing agency, and they should take advantage of the resources and support offered by Bing. By following these https://docs.trafficshield.io/cloaking-for-facebook/
www.facebook.com/trafficshield.io