We recommend against using WordPress whenever possible as some Themes or Plugins hook into WordPress at odd places and change its behavior, so this integration might not work as expected in all cases or it might appear to work but you end up losing some part of your traffic. It's just the nature of WordPress to be slow and inconsistent behavior. Avoid it whenever possible.

IMPORTANT
Steps for WordPress Integration
STEP 1: Create your campaign from the dashboard.
Click here to read the complete article about how to create a campaign.
Download the WordPress plugin
STEP 2: Download and install the WordPress plugin.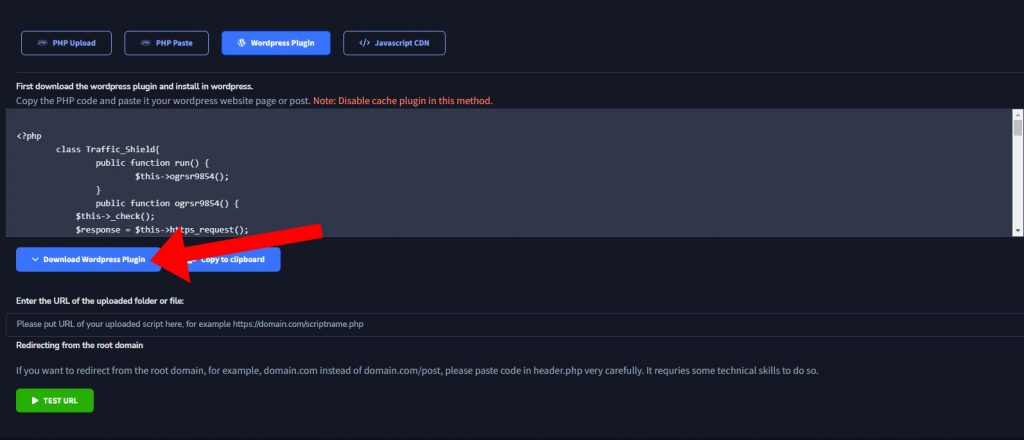 Click here to know how to install the plugin on WordPress
Once the plugin is installed copy the PHP code from the screen.


After coping the code go to the page or post which you want to cloak and at the very bottom paste the code and save it.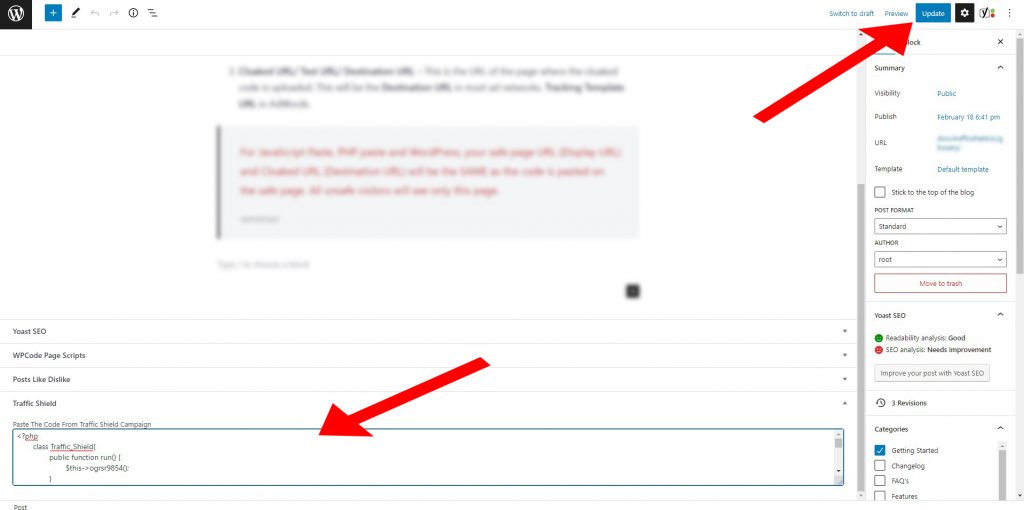 Test your Integration
STEP 3: Paste your URL as mentioned in the image and click on the test button.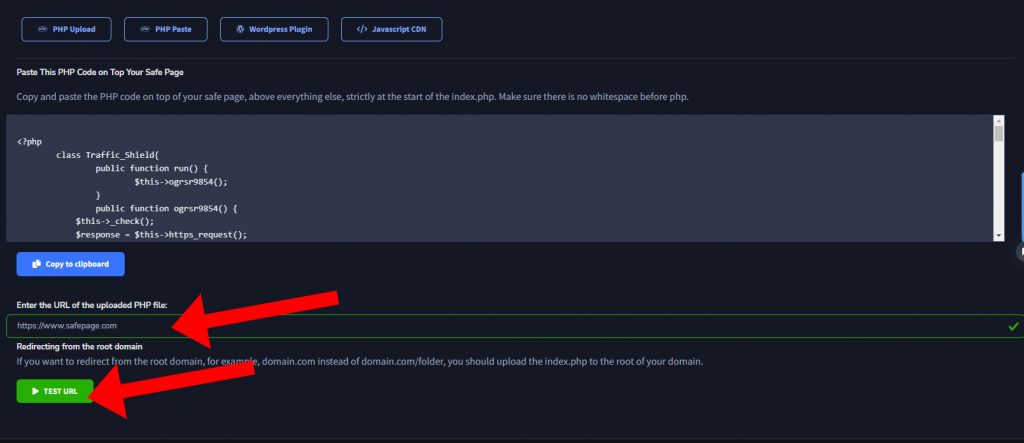 When you see Integration successful it means your cloaking is set up properly. It is ready to use now.
Please read this article to check if your cloaking is properly working or not.
We recommend disabling any cache plugin as they can conflict with trafficshield plugin sometimes.

PRO TIP